Northern Alaska Tour Company is an Alaskan-owned tour operator based in Fairbanks, Alaska. The Company was founded in 1987 to provide unparalleled travel and touring experiences in Alaska's Arctic for guests while maintaining the highest standards of safety and commitment to traditional culture and the environment. 
Our cooperative, grassroots tour programs strengthen the local economies in the communities and regions we visit and help preserve the wisdom of knowledgeable locals by recording and incorporating their knowledge into tour programs. 
As our traveling guests learn of and experience firsthand the delicate, wondrous environment of Alaska's Arctic, they are able to appreciate and help protect it. When carried forth conscientiously, travel and touring can serve to protect the natural environment and preserve traditional culture where it may otherwise be destroyed.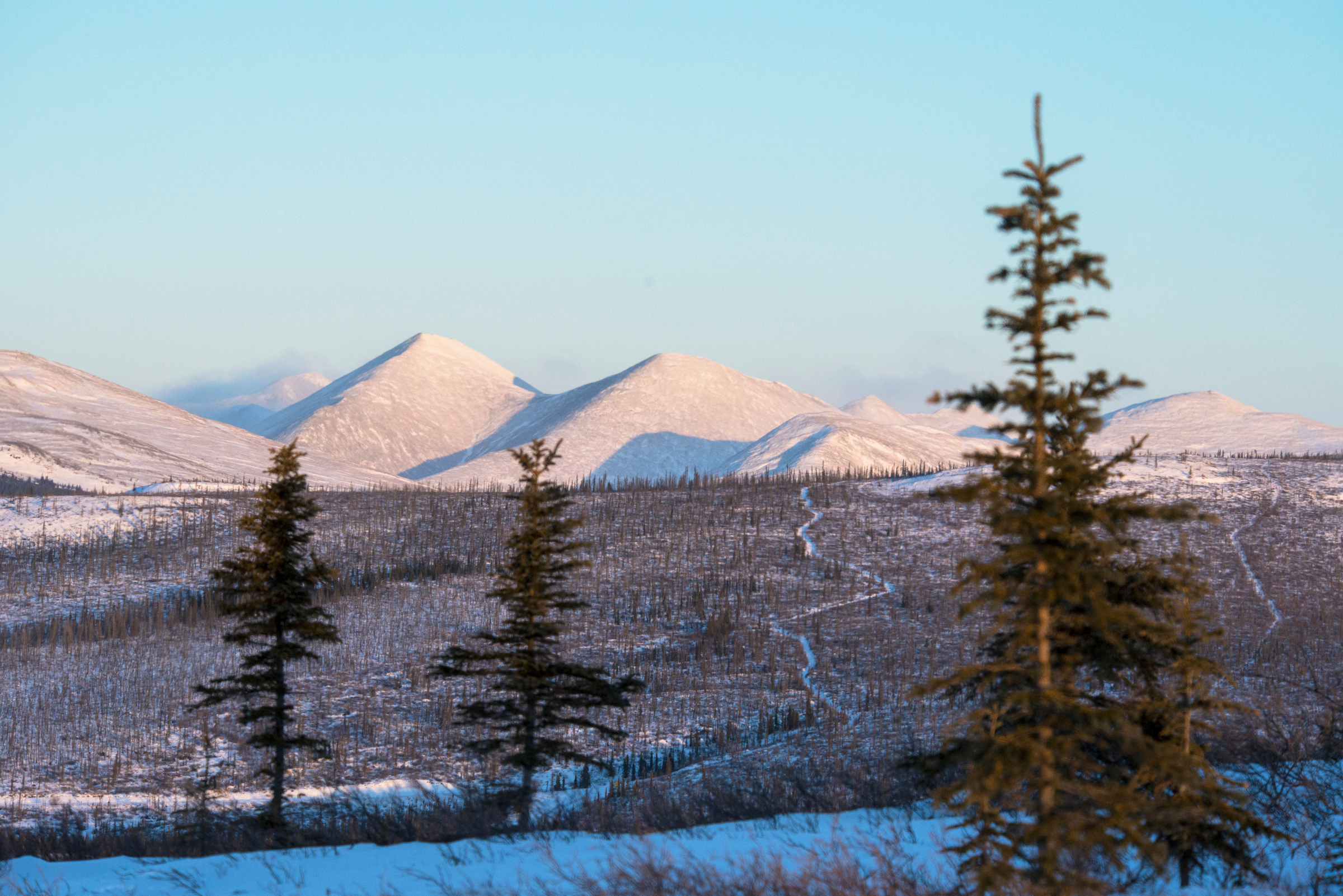 In sharing our culture and environment with visitors, we as hosts, along with our guests are deeply enriched by the experience... which is really what travel and touring is all about. 
Our Guides
Northern Alaska Tour Company guides are highly-trained individuals who are able to share their unique understanding of Alaska with you based on their personal experiences. We are confident that you will find the level of service provided by your guide to be as high or higher than you have ever before experienced.   Each year guides have a chance to participate in training to help refresh and enhance their knowledge of the region.  While on the training guides have fun as well as participate in annual clean up along the Dalton Highway to keep our neighborhood clean.
Tour Vehicles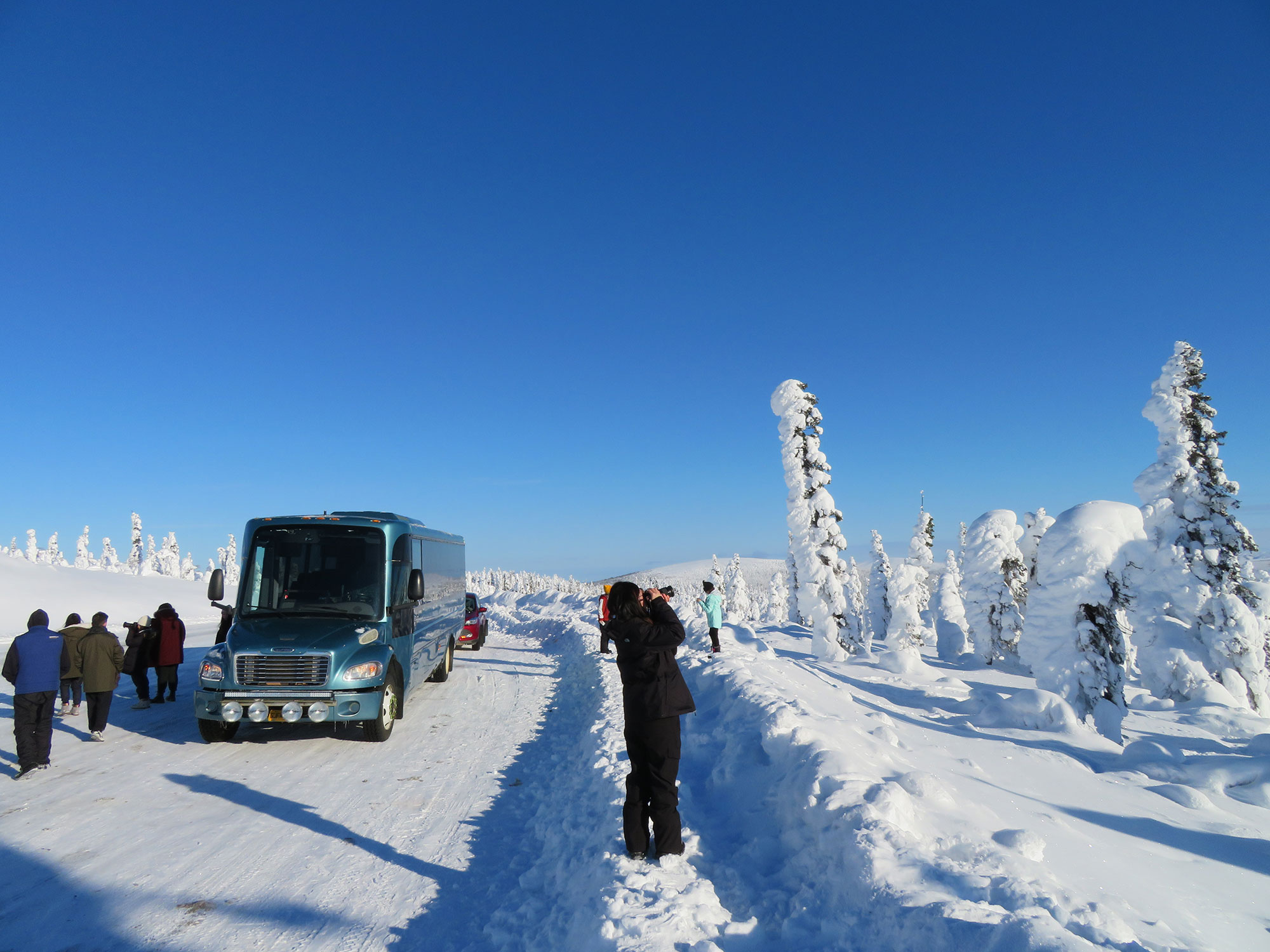 Northern Alaska Tour Company strives to provide a personalized travel experience. Touring is done in small groups utilizing a 25-passenger tour coach. A 15-passenger van is used for smaller groups and travel between Coldfoot and the Arctic Circle on Fly Drive Adventures, Arctic Ocean Adventures and special circumstances. A team of full-time mechanics subject each vehicle to a detailed inspection prior to each departure as well as upon its return. Each guide assists in this maintenance program by completing a vehicle inspection before and after tour noting any changes in vehicle operation. This information is then used by the mechanics to inspect even the smallest change in vehicle operation to insure safety and accurate operation. Tour vehicles are equipped with CB Radios, satellite telephones, road safety kit, and two spare tires. 
Access
Northern Alaska Tour Company can be reached during Aurora Season at 907-474-8600 or 800-474-1986 Monday and Friday between the hours of 9:00 AM and 5:30 PM. In the summer (mid-May to mid-September) we are available 7:00 AM - 10:00 PM 7 days a week. Reservations and questions can always be e-mailed 24 hours to adventure@northernalaska.com. Due to the popularity of Alaska and the nature of our high quality, small group excursions, it is very important to contact us early in the itinerary planning process. We are available to provide further, more detailed information regarding our excursions and travel to/within Alaska's Arctic.
Waitlist
There will be times Northern Alaska Tour Company will not be able to confirm a reservation due to lack of minimum guest numbers.  In that case we are able to take your name down for a waitlist. For this waitlist we record the date(s), and tour(s) you are interested in, how many guests, and as much contact information as you can provide (phone, cell phone, e-mail, and if possible where you are staying in Fairbanks).  If we do hear from other guests interested in the same day / tour as you we contact you to see if you are still interested and available and make the reservation then.  A waitlist status can change the same day it is taken, not until the day before your date of interest, or unfortunately we don't achieve minimum guest numbers. 
Memberships
Northern Alaska Tour Company is a current member of: Explore Fairbanks, Visit Anchorage, Discover Denali, Mat-Su Convention & Visitors Bureau, Alaska Travel Industry Association, US Tour Operator Association,  Travel Industry Association of America, National Tour Association, and American Bus Association. Membership in the last three organizations require members to meet a specific code of ethics in operations in regards to our relationships with other members as well as in providing quality services to the traveling public.
Choose Your Alaska Adventure