Please feel free to contact us in any of the following ways.
Write To Us:

Northern Alaska Tour Company
P.O. Box 82991-W
Fairbanks, Alaska 99708
Toll Free: (800) 474-1986
Phone: (907) 474-8600
Fax: (907) 474-4767
Facebook: https://www.facebook.com/NorthernAK/
Or Send Us a Message: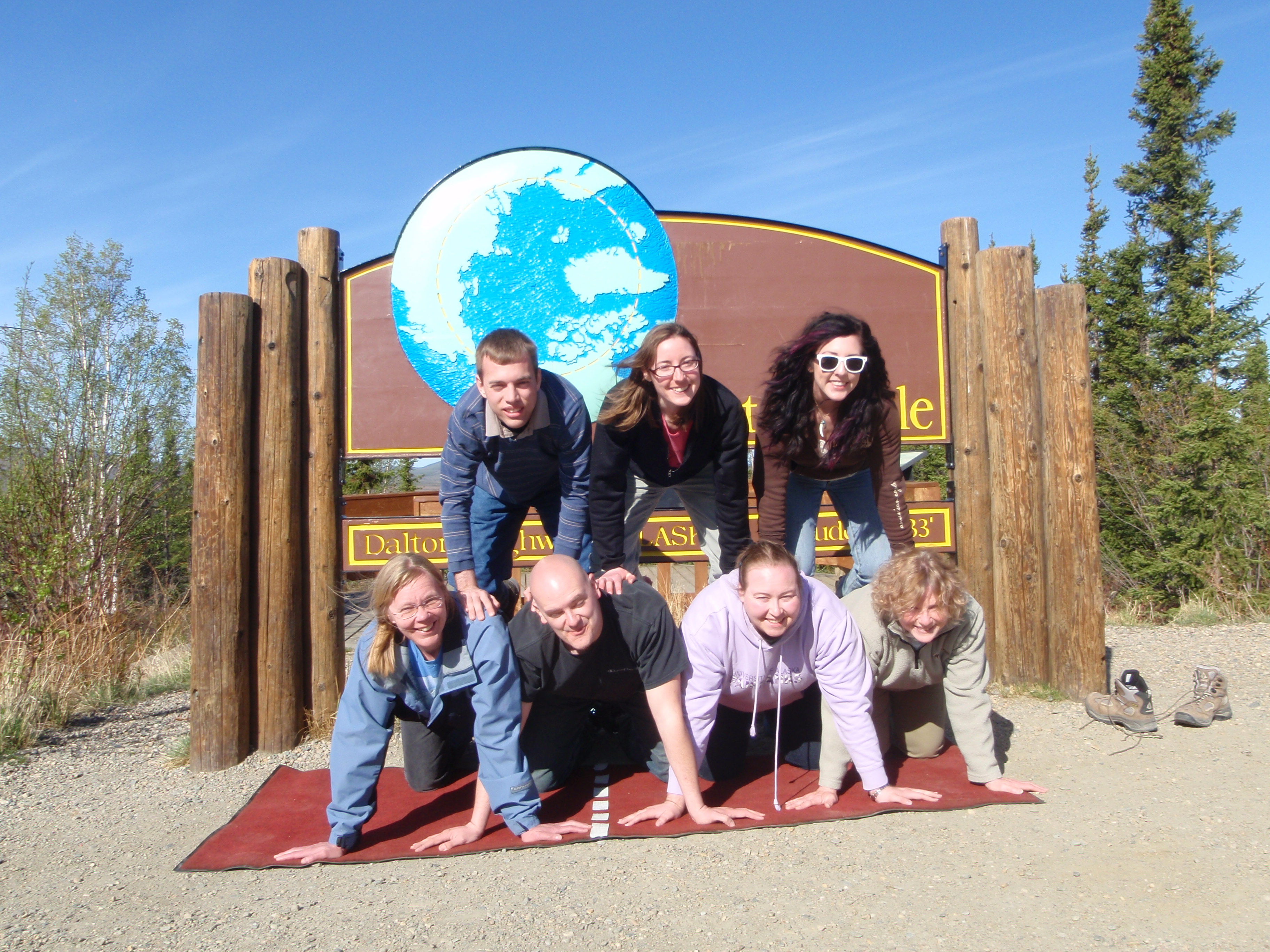 Reservations
Northern Alaska Tour Company can be reached at 907-474-8600 or 800-474-1986 Monday - Friday between the hours of 9:00 AM and 5:30 PM. Reservations and questions can always be e-mailed, click HERE to send an e-mail. 
Due to Alaska's popularity and the nature of our high quality, small group excursions, it is very important to contact us early in the itinerary planning process. We are available to provide further, more detailed information regarding our excursions and travel to/within Alaska's Arctic.
Tour Availability
The exact schedule of tour departure dates varies for each of the tours we offer. Thus, it is extremely important to call to confirm availability of a specific tour date.
Procedure
When calling to make a reservation, having the following information ready in advance will serve to expedite the process:
tour of interest,
requested date of travel, (or dates available to travel),
each guest's full name to be used for Arctic Circle Adventure Certificate and/or airline reservation,
individual body weight of each guest traveling (weight is not necessary for Arctic Circle Drive Adventure or Utqiagvik Adventure),
Birthdate for Arctic Ocean and Utqiagvik Adventures
contact address, phone number, and e-mail address,
payment information, and
security information for those on an Arctic Ocean Adventure (driver's license number and state of issue OR passport number and country of issue).
Deposits, Final Payments, and Confirmation
Arctic Circle Adventures operated by Northern Alaska Tour Company: Once reservations have been made, tour space is held with full payment.  Once a reservation is confirmed an e-mail confirmation will be sent. No other confirmation will be sent.
2023 Midnight Sun Season - April 22 - August 20, 2023 - All Arctic Circle, Arctic Ocean and Denali Adventure reservations will be held with a Visa or Mastercard. Charges will automatically be made to the credit card 7 days prior to the tour date. For Utqiagvik Adventures payment will be due at the time of reservations.
Payment Methods
Payment can be made with personal check OR with credit card. For credit card payments, at the time of booking, please provide credit card information (MASTERCARD or VISA) including name as it appears on the card, card number, expiration date, and the 3 digit code on the back of the card. Reservations made by check will not be confirmed until check is processed and cashed.
Cancellations
2023 Midnight Sun Season - April 22 - August 20, 2023: All Arctic Circle Adventures, Arctic Ocean Adventures, and Denali Adventures are fully refundable 8 days before the reserved tour date. Cancellations at 7 days prior to the tour date are non-refundable. 
All Arctic Circle WINTER Adventures and all Arctic Circle AURORA Adventure deposits and final payments are fully refundable until 6:00 pm seven days before the reserved tour date.
Utqiagvik / Barrow Adventures - Due to restrictions of commercial air travel it is very important for guests to understand the Cancellation Policy associated Utqiagvik Adventures sold by Northern Alaska Tour Company.  See full policy on the Utqiagvik Adventure web page.
Changes
Utqiagvik / Barrow Adventures - Changes to the names of tour participants or to travel arrangements for the Barrow Adventure may be subject to a $150 per change fee.
Travel Insurance
The cancellation policies for the excursions operated by Northern Alaska Tour Company are generous by industry standards. Payments for most adventures are refundable up until 7 days prior to the tour departure. (please see Cancellations above). However, we find many guests have more confidence when they travel knowing   their "what if" scenarios are covered.  You need to ask yourself what you are willing to lose if  something were to happen and you could not travel or miss your tour.